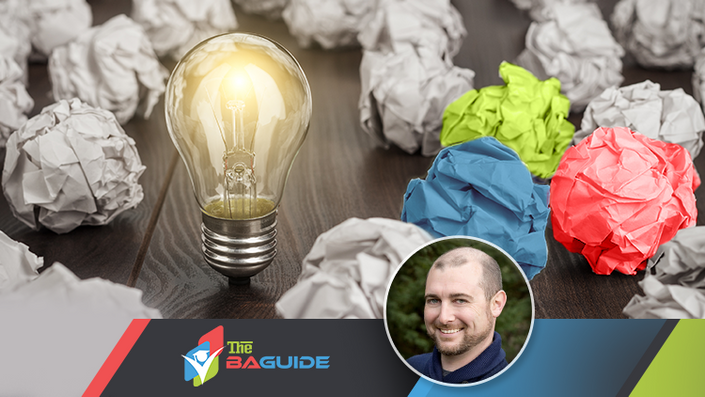 Identify and Define the Problem with Business Analysis
Use business analysis techniques to identify a business pain point, find its root cause, and sell the value of fixing it - BA Process Series 1 of 8
Watch Promo
Become the Business Analyst everyone wants to work with by learning how to solve an organization's problem, before they make a costly mistake.
Many organizations think that the most important thing to do when faced with a problem is to solve it as quickly as possible – but they couldn't be more wrong.
Abraham Lincoln famously once said "give me six hours to chop down a tree and I will spend the first four sharpening the axe", when talking about the importance of preparation – and that advice can apply to solving business problems too.
Companies will often want to jump straight into finding a solution without taking the time to prepare and fully understanding the problem – this results in sub-optimal solutions, or worse, a solution that doesn't even solve the problem.
It is your responsibility as a Business Analyst to prevent this from happening…
And this course will teach you exactly how to do that.
Course enrollment grants you lifetime access, with no expiration, to all the course lectures, activities, handouts, and quizzes. In addition, you'll also receive 1-on-1 support for any questions or uncertainties that come up. And this all comes with a money-back guarantee. You have nothing to lose and so much to gain.
The BA Guide's 5 Step Process to Identify & Define a Business Problem
In this course, I'll teach you my 5-step method on how to use business analysis techniques to identify an organization's pain points and how to go about solving them. Then, you'll learn how to convince these businesses that your plan adds organizational value and gain the approval necessary to begin work.
The 5 steps will show you how to:
Identify the Problem
Analyze the Root Cause
Determine the Potential Value
Create a Project Proposal
Gain Project Approval
Within each step, you'll learn the techniques, tools, and skills through the use of practical, real-world examples – meaning you won't just understand the 5 steps, but you'll also know how to apply them.
Just ask the students who've already taken this course:
★★★★★ "The manner in which Jeremy instructed this course is top-notch. He explains concepts in a way that is easy very to understand and also provides concrete examples and scenarios to back up those concepts which made the course very engaging. He is also extremely responsive in answering questions. This course authored by Jeremy is highly recommended and I look forward in taking more BA courses instructed by him. - Philip
★★★★★ "The course is awesome, didn't see similar before. Like how Jeremy explains, how he highlight key points and how he provide us by different types of a very useful templates, which we can use in our daily job. Highly recommended for everybody who wants to become an experienced business analyst. Jeremy and his courses will definitely help you to achieve your goal!" – Aykhan
★★★★★ "Jeremy courses are the biggest contributors to my understanding to business analysis. This is my 4th course I'm taking of his. Great lecturer" - Kyle
What else is included?
Of course, anyone who has studied one of my courses before will know, it simply wouldn't be a course by The BA Guide if I didn't include some value-packed bonus material!
As one of my students said, "you give away everything… INCLUDING the kitchen sink!"
Here's what you get as complementary extras with my Understanding The Problem course:
A 20+ Page Student Workbook
Business Analysis Glossary
Interview elicitation template
Survey elicitation template
Observation elicitation template
Fishbone diagram template
Project proposal template
These templates won't just be great practice either – they'll serve as vital tools to help you identify and define the problem on the job too, long into your career.
In addition to all the tools you'll need to start identifying and solving problems, you'll also get a foot into the field by way of an industry expert…
I'm not just the instructor who wrote this course, I will also act as both a resource and a mentor to guide you to a long and rewarding career in Business Analysis!
Hear what others had to say:
★★★★★ "It's been an eye-opening to my personal development process especially for my analytical skill to apply in my current job task and be prepare for my future growth and opportunities." - Cindy
★★★★★ "Love Jeremy, all his courses are explained step by step and it includes many download for future reference. A++++++++" - Yohanna
★★★★★ "This is such a great course. The …[BA Guide]… is extremely knowledgable and goes into a lot of detail about how and why things are done." – Tonia
And if you're still not sure – here's my promise to you:
This course comes with a 30-day money back guarantee! That means, if you aren't completely satisfied with your purchase, I'll give you a refund – no questions asked!
Whether you are an aspiring or a seasoned Business Analyst, this course is a must.
By the end of this course, you'll have learned the best practices for handling problems and be equipped with the tools necessary to help you save organizations money… not to mention make you look like the hero in their time of need!
So, what are you waiting for? Enroll today!
Your Instructor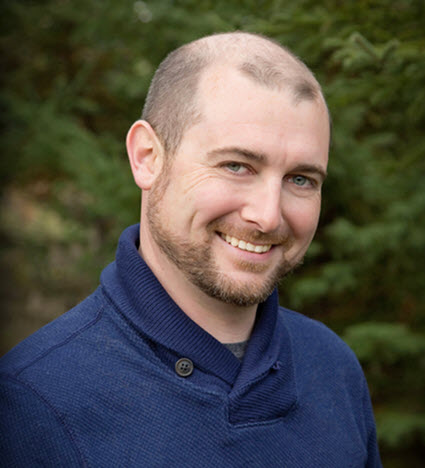 Come learn with more than 465,000 students from around the world!
Hello! My name is Jeremy Aschenbrenner, but many know me better as The BA Guide, and I'm happy you are here.
I'm a veteran Business Analyst with thousands of projects completed throughout my career. I've managed business analysis projects for companies in diverse industries including health care, telecom, automotive, transportation, consumer packaged goods, car rental agency, food and beverage, financial services, consulting, and more.
Through personal experience, I quickly learned that business analysis can be confusing and even intimidating. There's endless business jargon, technical terms, techniques, and methodologies to learn, and countless visual diagrams, artifacts, elicitation sessions, interfaces, and KPIs to wrap your head around. I've been there and learned all of that. Many years ago, I also learned a valuable lesson about myself: I really enjoy mentoring others. This was the inspiration for The BA Guide.
Here is where I come in and offer guidance.
I take that broad world of business analysis and build a structure and processes within it. I then break down those individual segments until they are easy to understand by using real-life examples and scenarios to make them relatable. Finally, to help solidify and reinforce your knowledge and understanding of these key concepts and processes, I follow up with activities and quizzes.
Whether you're an aspiring or current Business Analyst, The BA Guide courses are created with you, the learner, in mind. By design, the courses I've created are optimized for flexible learning in video format so you can learn at your own pace, when it's convenient for you.
If your goal is to explore the world of business analysis or upskill and advance your career, whether that be as a Business Analyst, an Agile Analyst, a Process Analyst, a Product Owner, an AMAZING Administrator, or anything in-between, I'd love to help.
Feel free to post on the course Q&A board, message me on Udemy, or connect with me on social media. I look forward to helping you reach your personal and professional goals.
Happy learning!
"Whether you think you can, or you think you can't – you're right." - Henry Ford
Frequently Asked Questions
When does the course start and finish?
The course starts now and never ends! It is a completely self-paced online course - you decide when you start and when you finish.
How long do I have access to the course?
How does lifetime access sound? After enrolling, you have unlimited access to this course for as long as you like - across any and all devices you own.
What if I am unhappy with the course?
We would never want you to be unhappy! If you are unsatisfied with your purchase, contact us in the first 30 days and we will give you a full refund.
This course is closed for enrollment.